You know when you meet someone for the first time and you feel like you've known them for lifetimes ?!⁣
⁣
Well, that is who my sister Isabelle Bridges is for me…⁣
⁣
We met in person in Hawaii in 2021 and immediately had a rich sister connection in such a deep, profound way…⁣
⁣
I realize now that my connection with her helped me heal the generational trauma that women carry… The sister wound. ⁣
⁣
The competition. The comparison. The jealousy. The gossiping. ⁣
⁣
These constructs run deep within us… From the banishing of women gathering in circle. To the 'witch' trials where women ratted other women out for survival purposes. ⁣For generations, medicine women, healers, and intuitives have been deemed evil…
⁣
We carry these wounds within our DNA, and we have the opportunity now during this time to alchemize them into gold. ⁣ We are now in a time of reversal.
⁣
I love my wounds because it shows me that I'm evolving.⁣ I love when my sister wounds still arise from time to time because it shows me where I still get to liberate myself from within…
⁣
In this episode on Isabelle's show, The Mother's Empowerment Podcast, we dive deep into the conversation of inner sistering. ⁣
Yes, it's a verb! ⁣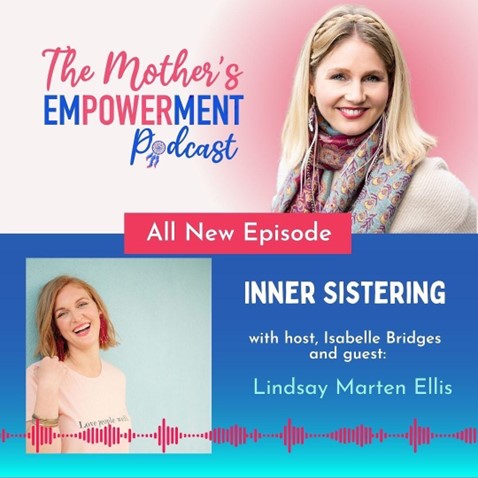 Check out the link here to tune in to the episode and follow the podcast for more juiciness from Isabelle.
This podcast episode is for all who identify as women, not just mothers. We are all nurturers by design .
Izzy is a brilliant human with a heart of gold, I promise you'll love her take on the world.