CHECK OUT MY BEST-SELLING BOOK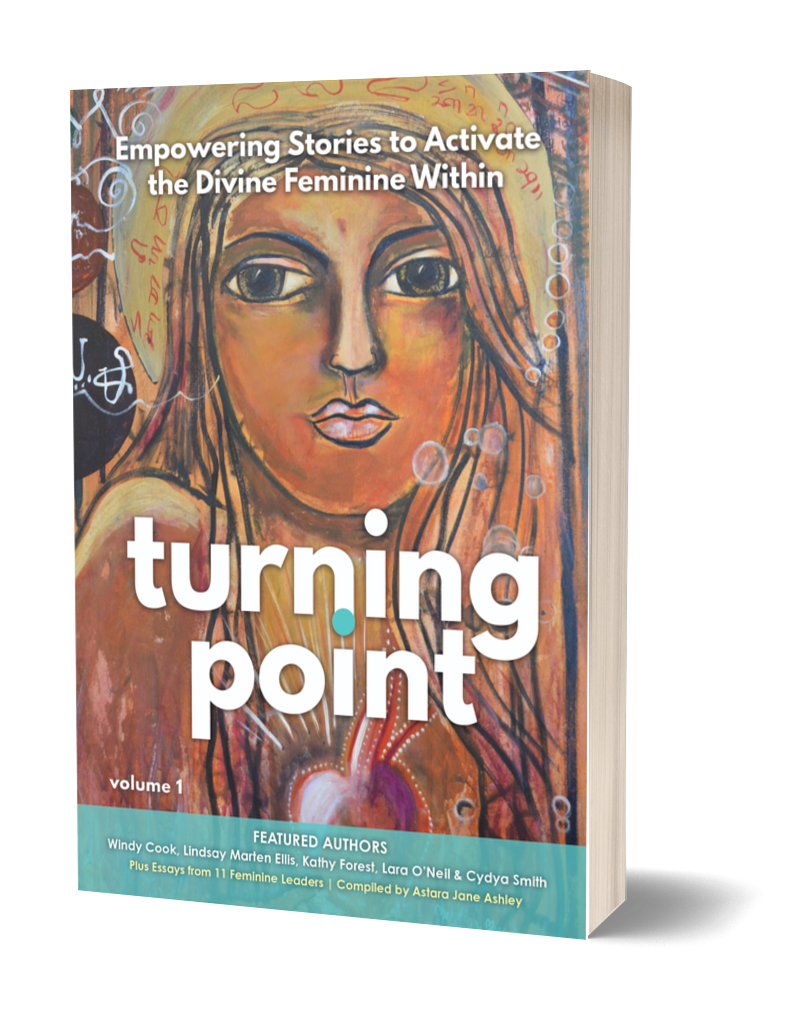 Turning Point: Empowering Stories to Activate the Divine Feminine Within
Have you ever faced a turning point in your life where you had to make a choice to change? A moment when nothing would ever be the same again?
If you're human, the answer is likely YES…
Imagine what would happen if you invited the pain to guide you, allowing yourself to feel to the depths of your being and melt the armor around your heart? 
Within these pages, myself and 16 powerful voices from around the globe will crack your heart wide open. You'll be inspired to embody a higher vibrational frequency that offers more expansion in your life—more love, compassion, joy, acceptance, and grace. 
These stories share the Raw and Real truth of our own transformational turning points, offering guidance on the path and a glimpse into what is possible. 
Allow yourself to receive these vulnerable transmissions so that you, too, may activate the Divine Feminine within, trust that you BELONG to life, and know that you are never truly alone.