For Awakened Women with a Sacred Calling to Birth into Form Their Deepest Desires During this Potent Time. Join Us HERE.
REBIRTH: JOURNEY BACK TO H.E.R.
A 9-month conscious journey to dance with the divine, birth yourself anew, and transform all facets of your life made manifest in this Physical reality.
Are you ready to co-create with the cosmos, love?

It is time to lead with your voice, visibility, and vulnerability during this great evolutionary epoch on the planet.
It is time for you to feel deeply NOURISHED
as a byproduct of serving your HIGHER PURPOSE.
Before we dive in, let me share with you who this program was carefully curated for.
I see YOU sister…
If you've landed here today, you have been deep in an initiation of healing, transformation, and remembrance, and you are ready to be supported in stepping into your fullest expression while creating tangible results.
This key is bridging our soul journey and human experience. Our humanity is our greatest gift, once we are connected to Source again.
This program is for you if: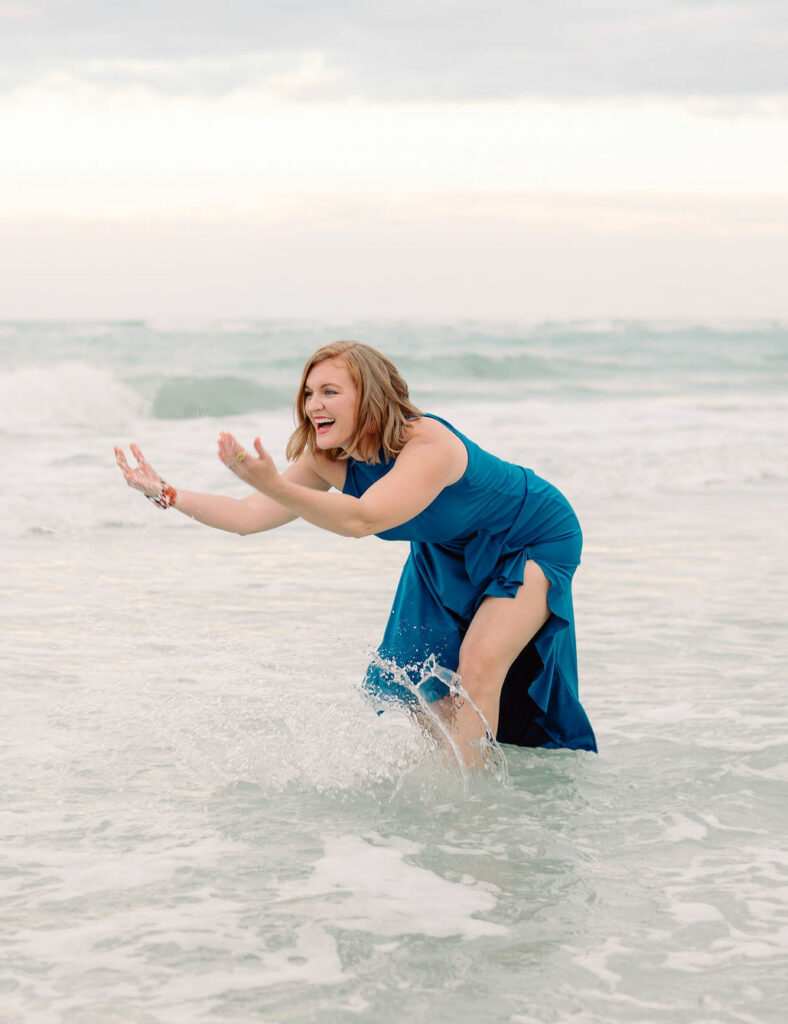 Hello love, I'm your trusted midwife, Lindsay Marten Ellis
Global Spiritual Mentor, Teacher, & Speaker
This place
where you are right now,
God circled on a map for you.

Wherever your eyes
and arms and heart can move
against the earth and sky,

The Beloved has bowed there -
KNOWING you were coming.
Sister, you are here by Sacred Appointment.
There are NO accidents and Divine Orchestration is at play here.
It is my honor to support you as your midwife to your newest creation from this elevated and expanded state of consciousness.
Allow me to gently and fiercely guide you through my proven Universal process of gestation, generation, gratification to bring the formless into form…
This Program Is NOT For You:
BY THE END OF OUR 9-MONTH REBIRTH JOURNEY TOGETHER, YOU WILL HAVE OPENED UP THE SPACE FOR: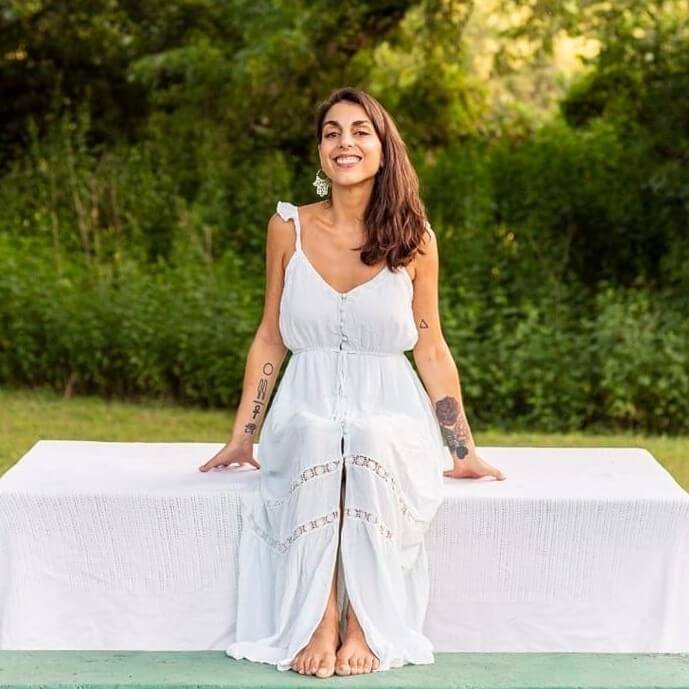 "Lindsay is truly the most incredible mentor I've ever called in.
I am so grateful for her gentle and no bullshit approach to mentoring, heart-centered guidance, intuition that's always on point, and love and compassion on my journey of overcoming major deep-rooted blocks and unconscious fears.
With Lindsay's support, I've released limiting belief systems that used to keep me stuck. I know trust and honor myself, and I am manifesting the life of my dreams!!!
Thank you Lindsay from the bottom of my heart for all that you do for me and so many.
You are truly an awakened Queen and a dear sister to me."
— Aline H. [January 2023 program graduate]
After our 9 months together, your aura will magnetize all that is meant for you, you will be rooted deeply in your body's Knowing while anchored strongly in your Divine connection, & you will have opened up access to your once dormant unique soul gifts.
HERE'S HOW WE'LL CO-CREATE THIS EXPERIENCE TOGETHER:
In my holistic framework, I will guide you through a 3-pillared journey of REBIRTH, while immersed in a safe container of women on the devotional path.
This framework is Divinely designed to support the sacred union of the feminine & masculine within, while leveraging the body temple to connect with the heart and mind merged as one.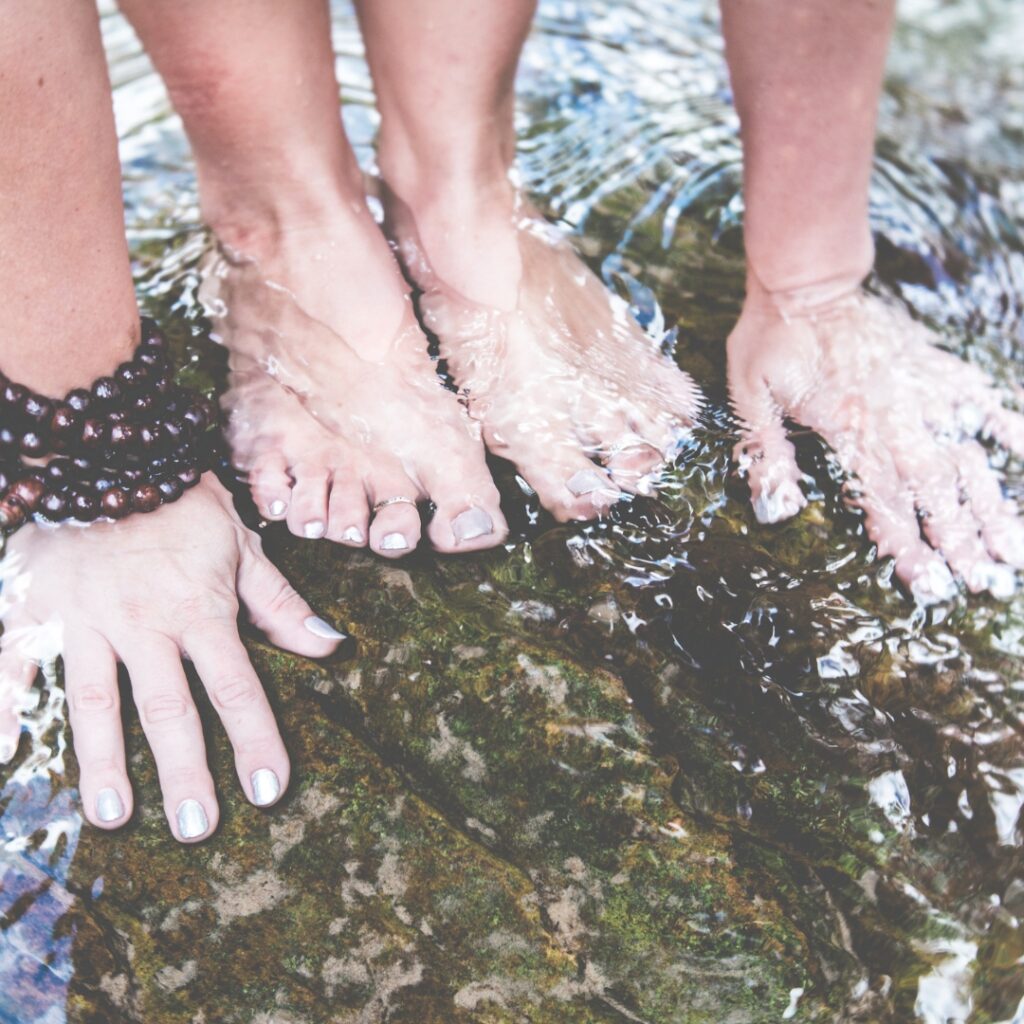 Connect Within, Build Your Base & Lay Your Creative Foundation.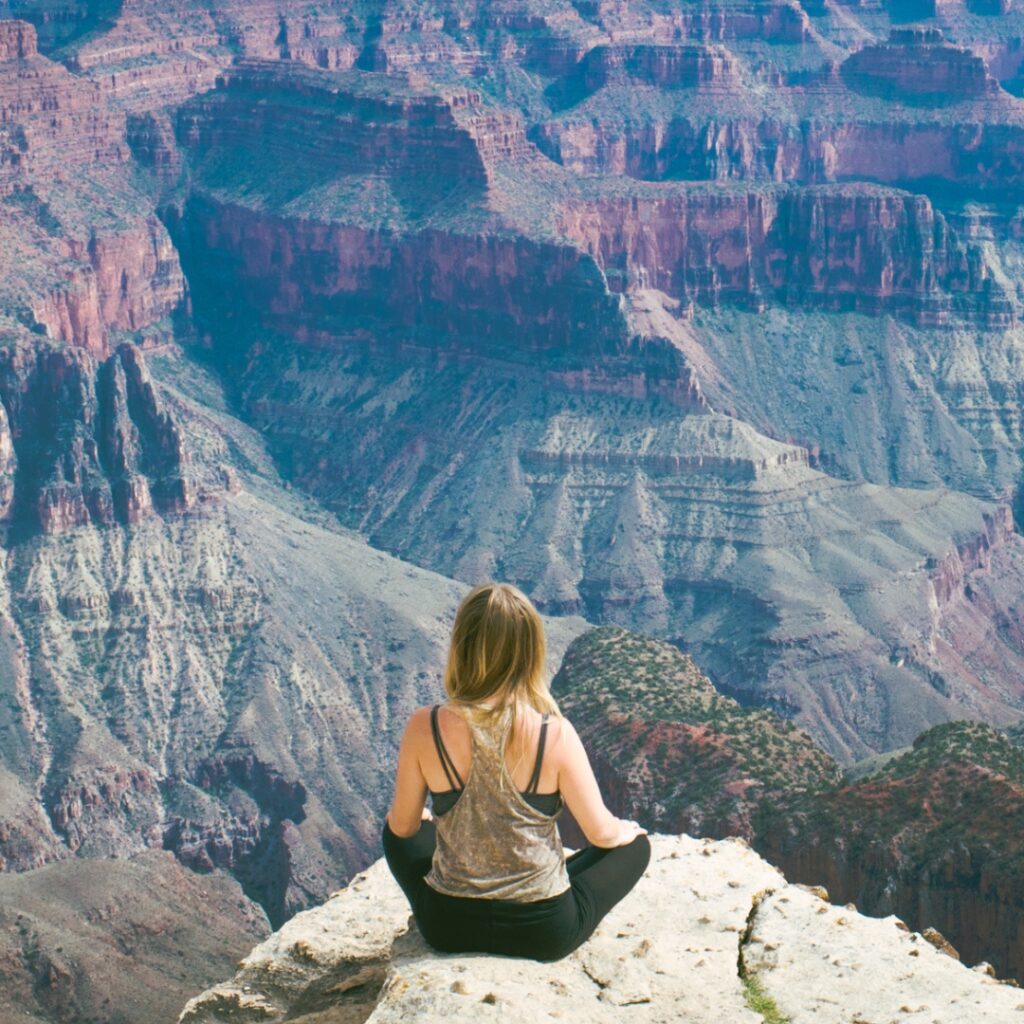 Practice & Implement Your Unique Expression Through Experimentation.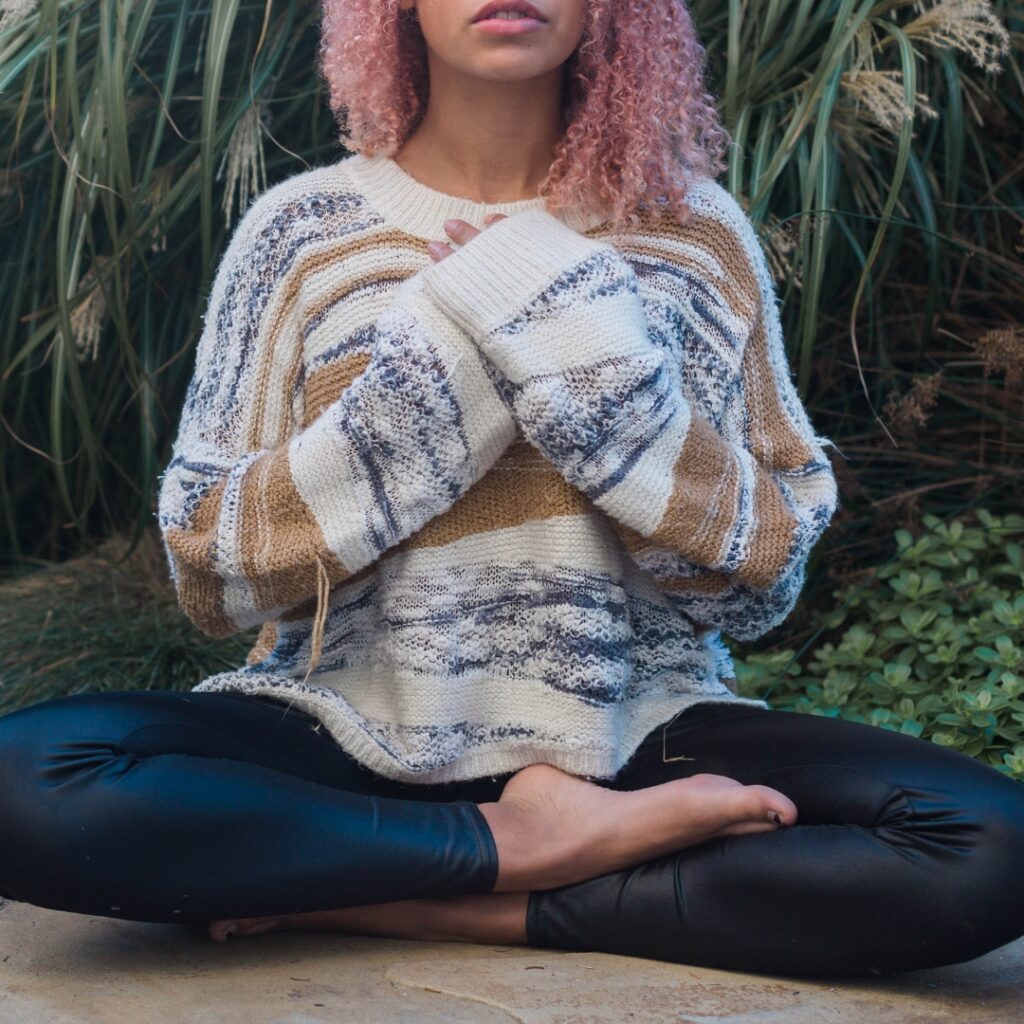 Reflect & Refine Your Process Through Deep Listening & Integration
1. Gestation Phase - Connect Within, Build Your Base & Lay Your Creative Foundation.
During this 3-month inward phase you will continue to slow down in the sacred pause, and tune in to the subtle energetics that lie within the spaciousness of your being. I guide you through various embodied activations that build upon each other, where I support you in dropping into your heart's desires and your soul's whispers. This structured process sets you up for soulful success as you feel connected, inspired, and activated to bring into form your creative endeavors and passion projects that are seeking to be unearthed during this time.
2. Generation Phase - Practice & Implement Your Unique Expression Through Experimentation. 
Once you are supported with the structure and foundation that is aligned with your sacred mission, the next 3-month cycle, I guide you through your soul-led strategy to implement through practice and experimentation. You will be in divine action, play and create, and fail forward as you navigate bringing the formless into form. This is where you will dance in the external world, being seen and visible, serving, and receiving through sharing your gifts with those we need it most.
3. Gratification Phase - Reflect & Refine Your Process Through Deep Listening & Integration.
During the final 3 months of our time together, we merge the internal and external aspects of this journey through reflection and refinement. This integration phase allows for simplification, ease, and sustainability in what you continue to bring forth into the world. You will be in gratitude for the lessons of this process, you will celebrate your milestones, and you will refine your gifts/offerings with the world. 
WHAT YOU'LL RECEIVE DURING OUR SACRED TIME TOGETHER:
ARE YOU READY FOR THE ULTIMATE REBIRTH, LOVE?
SAY YES TO YOURSELF BELOW...

9 Simple Monthly Payments of $1,111

1 Single Payment of $9,000
A: If you have NOT graduated from my foundational program REMEMBRANCE: Journey of the Awakened Woman, then this container is through application process.  Please share with me any and all somatic, embodiment, and/or deep healing work from other mentors, teachers, and guides where you have cleared much of the trauma and wounds stored as density within your body. You are a sovereign being, I trust that you know what is best to support your highest timeline. You belong HERE.
A: No, all group calls during our 9 month journey are recorded with life-time access. I will be leading each group Zoom meeting with live mentoring, and I will be answering questions during our time together. Of course, being LIVE helps the transformative container, and creates deeper connection with the other women in the program, so it is highly encouraged, as it will only quicken your results!
A: Every woman commits to the practices and integrates at her own pace, but many begin to notice quantum shifts only days after the first session. Our recent grad Kristy S. shared after our Opening Circle that she 'has never felt so safe in a group of women EVER'. Another recent grade Marina B. said 'I felt incredible shifts only 3 days after class. I am amazed at the insights I have already gained!"
A: I am so committed to your healing and transformation that I would never allow you to give up your yourself and your deepest desires because of the ebbs and flows of life. I am committed to you as much as you are, and I will continue to hold you high and call you forward on your journey. Many clients say this is one of their favorite parts about working with me as their guide :)… I am a stand for you ALWAYS!
A: Absolutely! My team and I are happy to support you! Email us at  support@lindsaymartenellis.com. 
INSPIRATION FOR WHAT'S POSSIBLE!
HEAR WHAT CLIENTS ARE SAYING FROM AROUND THE GLOBE: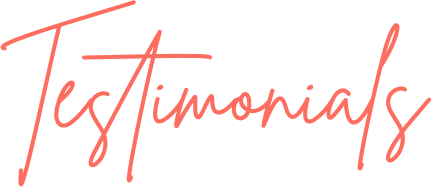 Working with Lindsay blew open my heart, body and mind! She helped me to dissolve the unconscious pattern of bull-dozing through my feelings. THAT was the beginning of tapping into a depth and inner reservoir that was hidden and suppressed since birth. That simple act blew the lid off, the floodgates haves opened, and I am now available for it all.
I am so grateful for Lindsay's group work because I now have body back. I am so grateful for Lindsay's frequency, for her witnessing, and for her pure energy. And I am so grateful for her as she reminded me of the unique dance in me!
Thanks to this program I now have my power back! Before working with Lindsay, I couldn't tell the difference between my fears, insecurities, and my intuition. Lindsay taught me how to feel again, and I am forever grateful!
I love the group sisterhood and container Lindsay holds for us. I have never experienced anything like this in my life. The safety, intimacy, vulnerability and energy is incredible. I am just so ecstatic that this is where my journey is taking me. It feels AMAZING in my body. Thank you Lindsay for creating it all FOR US and WITH US. I am feeling so open and expansive!
I so appreciate Lindsay and all of her golden, intuitive nuggets that I continue to learn from her. Her teachings are so profound and are always spot on. I have such gratitude for Lindsay as she is helping me heal so many aspects of myself, and I am seeing it strengthen my relationship with my daughter, my dad, my community, and all the lives I touch. I really see what Lindsay is doing on a global scale and it's such powerful work. I admire her so much, and she is definitely a powerful influencer and expander in my life.
I have worked with Lindsay privately and in groups these past 6 months, and I continue to be impressed with her excellent wisdom and beautiful life view. I keep a notebook when in her presence, because everything she shares is deep, pure GOLD! Lindsay generously gives and shares so much life wisdom! I highly recommend working with Lindsay. Her work is relaxing, beautiful, deep, meaningful, fun, relevant, and life changing. Her programs are true gifts, a unique multi-dimensional way of knowing ourselves and the world!
Lindsay has deep love and passion for her SOUL's work, and for the women she works alongside. If you identify as someone who is feeling out of harmony with yourself, desiring to connect with your soul, self, and body, I strongly urge you to work with Lindsay. She's a gem and so is her powerful embodiment and energetic work. I am so grateful I said yes to myself alongside this journey with her!
More Firsthand Program Praise...